You are listening to "Crossfire" by:the former band "Lypstik"
Watch newly edited music video of LYPSTIK from 1993 WMV
Be sure to shut off imbeded music above first... .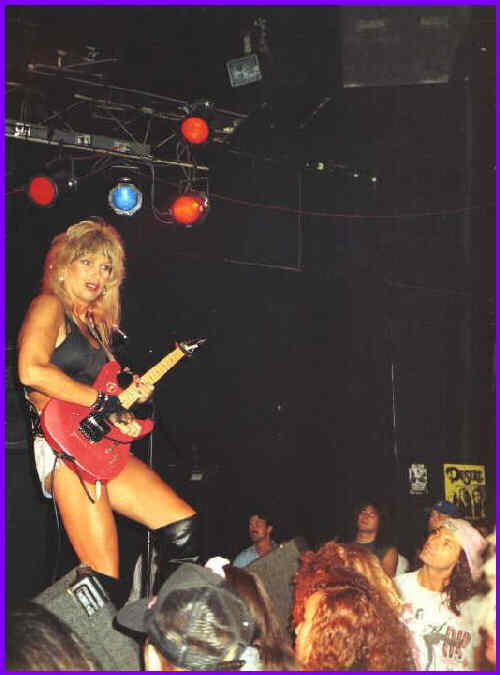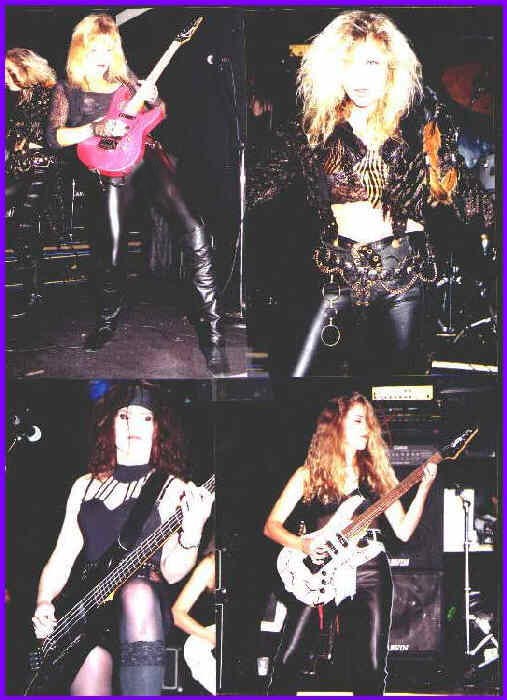 Live at the Whiskey A Go Go, Hollywood Ca.,1993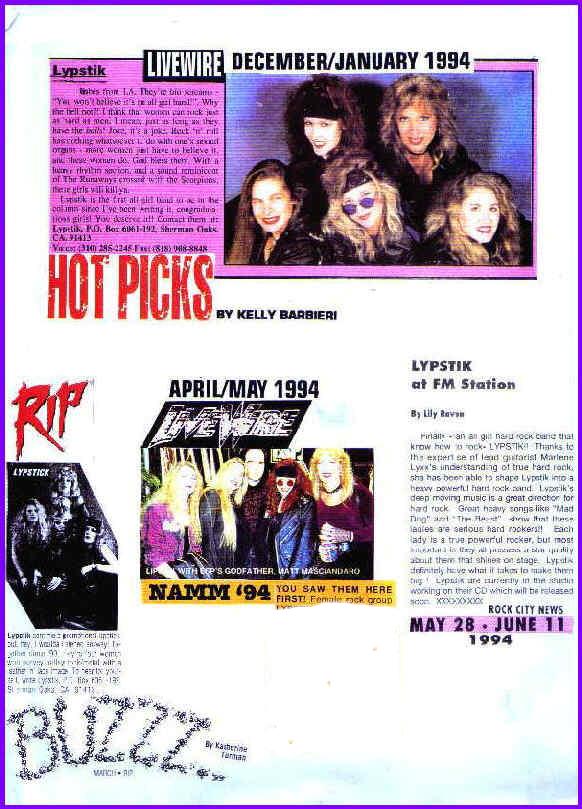 Marlene with Gilby Clark (Guns And Roses) (top)
Marlene with Sandi Frazier (Lypstik) and Paul Gilbert (Mr. Big)(center)
Marlene and Sandi with George Lynch (Doken, Lynch Mob)(bottom)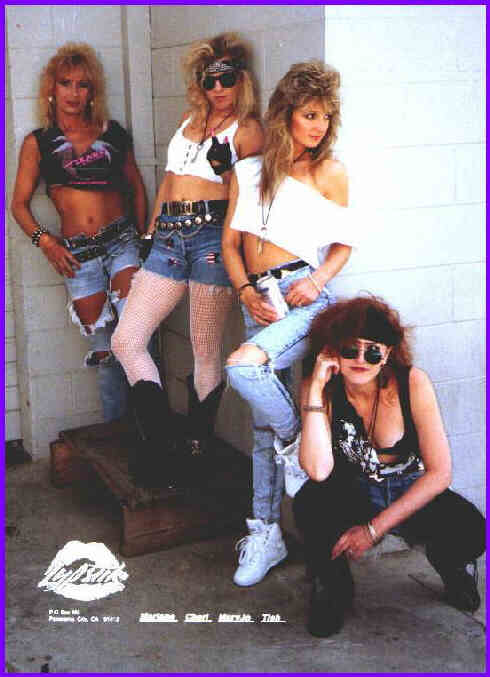 1990 line up(above)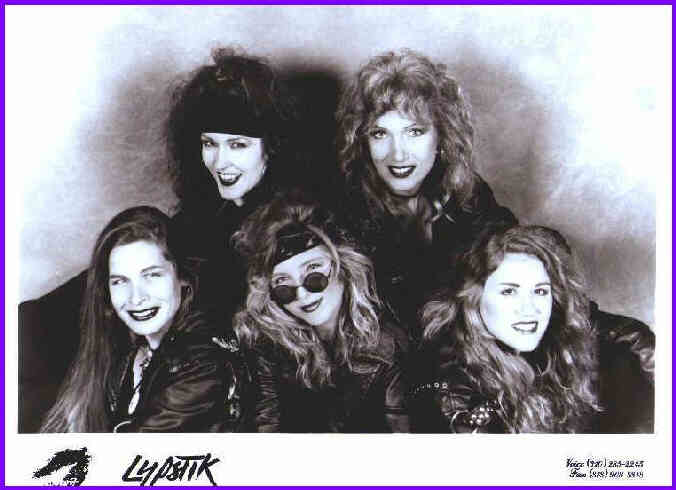 1992 line up (above)
1993 hanging life size billboard on side of ROXY
across from RAINBOW BAR AND GRILL, Hollywood Ca..
Billboard was taken down in summer of 2000
Samples of Lypstik Songs mp3
Check out the 1984-86 line up of LIPSTICK on East Coast...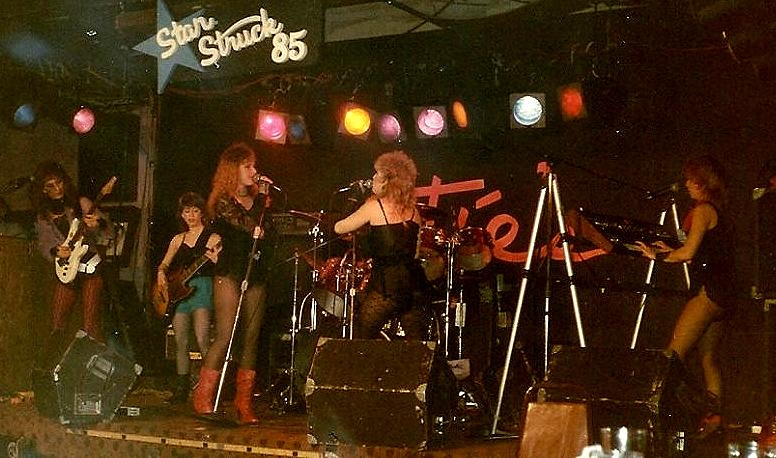 In between the East Coast and West Coast Liptick/Lypstik Marlene And Cheri did TREMOR.